"Nikos" Hotel is a small, family-run hotel. It is located about 300m. away from the beach of Diafani, on the way to Olimpos. It has 15 rooms of all types: Single, Double and Triple budget rooms or Studios. All of them have big balconies from where you can enjoy the view to the sea or to the mountain.
All our rooms are fully equipped with T.V. , air-condition, hair dryer and big wardrobes.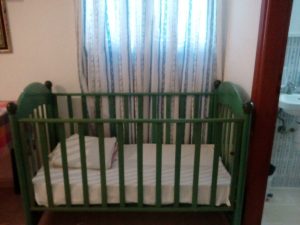 In case you are a family with baby, a baby crib is also available. Even if you are a lonely traveler who travels with a pet, this is the right place for you!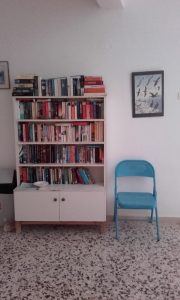 If you love reading during holidays, you are in the right place! In the second floor of the hotel you will find our bring-a-book-take-a-book library. It is running the last 15 years and is dedicated to our late friend Margaret, who was the one who started it! Trust me, there are lots of books here in many languages!!